Scott Dongoske's retirement shines a light on his legacy of growth, attorney empowerment and bold leadership
MINNEAPOLIS — October 9, 2020. Winthrop & Weinstine, P.A. is pleased to announce the selection of Tammera ("Tami") Diehm, shareholder, as the new firm President, effective January 1, 2021. Diehm succeeds retiring President Scott Dongoske and will be the first woman to hold the position in Winthrop's history, furthering the firm's commitment to recognizing the value of diversity in leadership and the legal industry.
Diehm has worked closely with the current President since January on the transition of responsibilities both externally and internally. The transition has been seamless, despite external factors including a global pandemic, economic uncertainty and periods of widespread civil unrest.
While Dongoske has been an attorney at the firm for 37 years, it's his 18 years as President that really shines. During his tenure, he successfully led the firm through a continually changing competitive marketplace. Since 2001, the firm has almost doubled in size both in headcount and in revenue – all while managing through major events such as the burst of the .com bubble, 9/11, an office consolidation, the great recession, COVID‐19, and more. He has succeeded in building a dynamic, forward‐thinking multi‐generational firm that will continue on a path of sustained growth.
"It's an honor to have Tami step up as the new President of Winthrop & Weinstine. I have complete confidence in her leadership skills and her ability to lead Winthrop in the coming years. She has shown boundless dedication to the firm and the Twin Cities community and has developed quite a following both internally and externally. I, along with the rest of our shareholders, am excited about the future of the firm under Tami's leadership," said Dongoske. "It's been a blessing to have had a strong group of people around me during my time at Winthrop & Weinstine. This incredible team – since day one – has been focused on how we can be the best law firm no matter what challenges face us. This mindset has made us more flexible, adaptable and forward thinking – all attributes that will help ensure success of the firm in the future."
Diehm joined Winthrop & Weinstine in 2004 and was elected to the Board of Directors in 2018. Her practice includes representing clients in complex real estate transactions where she uses her experience as a former elected city council member and former city attorney to work through complicated issues. In addition to her real estate practice, Diehm is known for her work in the area of campaign finance where she advises corporations and non‐profits on how to participate in the political process.
"I am honored to take on this new leadership role, particularly during a time when leadership is so important. The firm is well positioned to adapt to the current, continually changing environment, thanks in large part, to the hard work of Scott and our other firm leaders. I am excited about my new role and look forward to guiding the firm and also continuing to serve my clients," said Diehm.
To learn more about Dongoske's background and achievements, please visit his bio here. And to read about Diehm's background and achievements, please visit her bio here.
Mentioned Attorneys and Professionals
President/Shareholder
P / 612.604.6658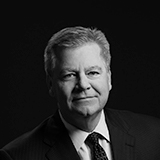 Of Counsel
P / 612.604.6565